| | |
| --- | --- |
| | Custom Art for Architects and Designers |


CONTACT

Susan Klebanoff
Klebanoff Studios established 1976
USA

505-948-4636
susanklebanoff@gmail.com


© Copyright 2019
Susan Klebanoff
All Rights Reserved.




Custom Art for Architects and Designers


Klebanoff welcomes collaborations with Architects and Interior Designers. She enjoys the creativity that is sparked by working with her fellow professionals. She has had over 30 years of experience working either directly from blueprints or with the finished space.

Klebanoff has demonstrated a unique ability to enhance the vision of a space. Her collaborations have included working with companies such as IBM, Northrup Grumman, Blue Cross Blue Shield, Trammell Crow, etc.

Architects and Designers have found that the multilayer medium that Klebanoff created transforms the space in a unique way. The added dimension of the layers and textures creates an engaging experience for the viewer. The multilayer approach also provides continued engagement as the viewer moves around the artwork.

The artworks on this page are examples of how Klebanoff has modified existing designs to meet the color and or size needs of her clients.

Please contact us to learn more about this process. (505) 948-4636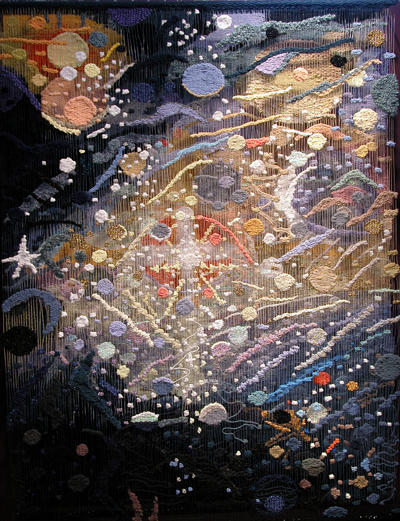 "New Birth" series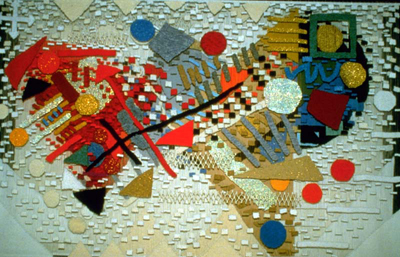 "Portrait of a Traveler"
Series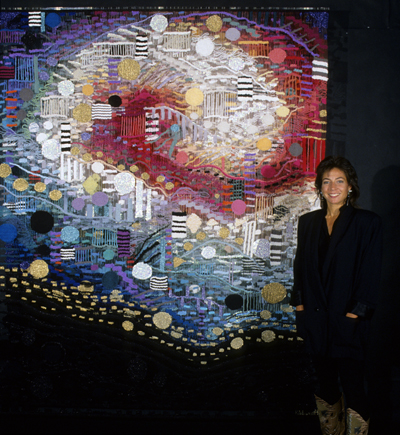 "Changing Space" Series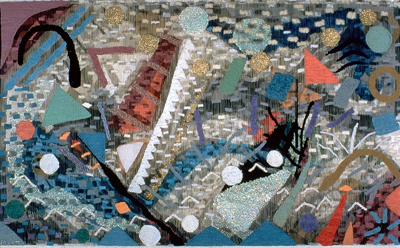 "Sailor's Sunset" Series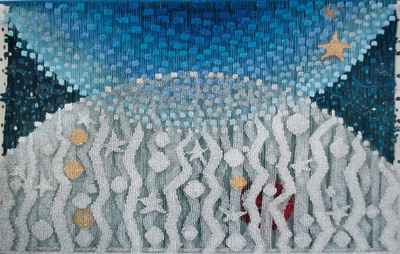 "Unity" Series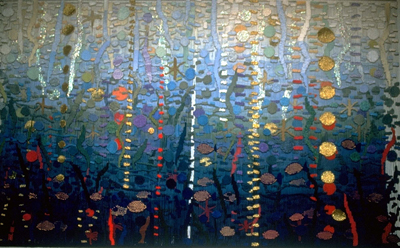 "Seascape" Series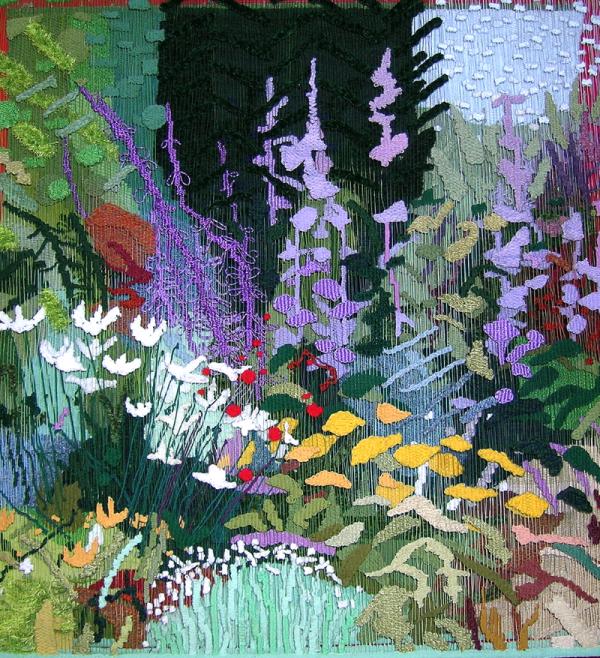 "Hollyhocks" series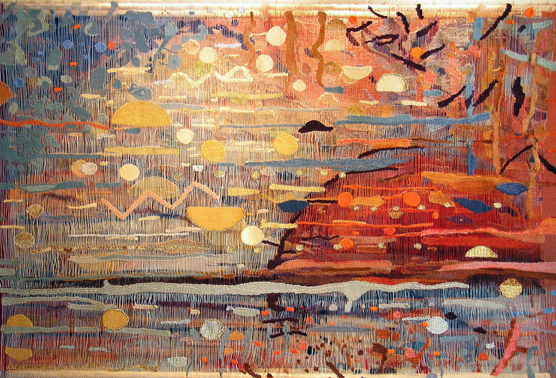 "Beach at Sunset"